Be Bold, Wear GOLD Campaign
Newborn screening is an invaluable public health program. This September marked the 50th anniversary of newborn screening. To commemorate this special occasion and celebrate newborn screening awareness month, Baby's First Test launched the Be Bold Wear GOLD campaign in September 2013. This campaign is designed to raise awareness and increase education about newborn screening and its system.
Throughout the month of September, the newborn screening community (families, advocates, state health departments, legislators, and state laboratories) rallied around the principle that all babies deserve a healthy start. Members of the newborn screening community showed their support by wearing the color gold and gold pins throughout the month. We received an overwhelming response to this campaign – distributing over 4,000 gold pins to members of the newborn screening community. See below for our video that recaps the events throughout the month and photo collages that show our partners in their gold.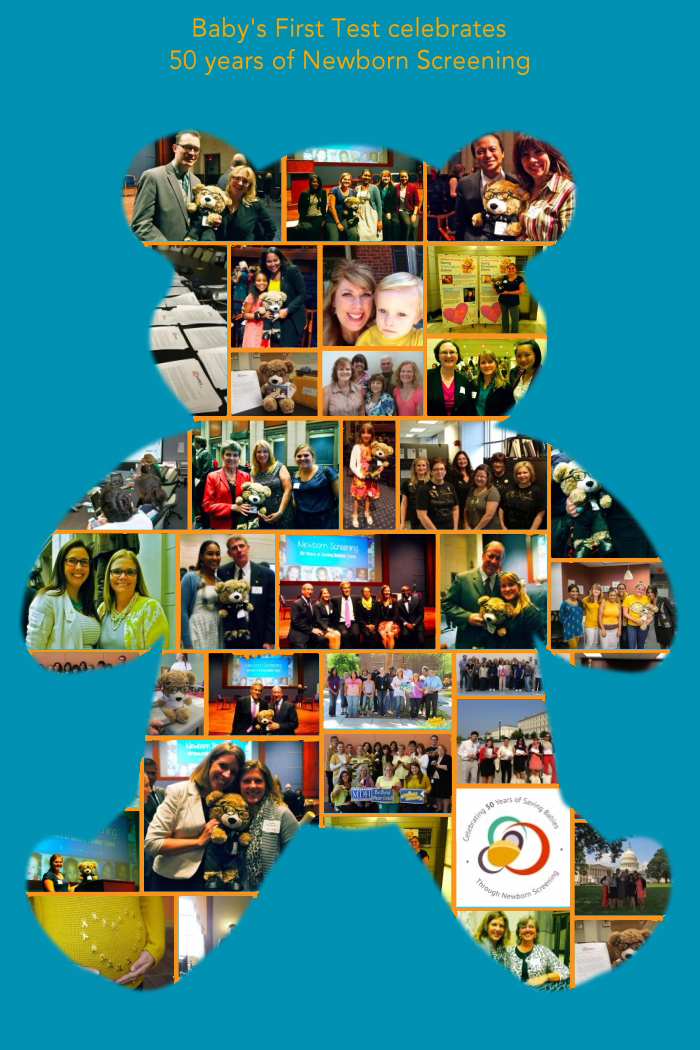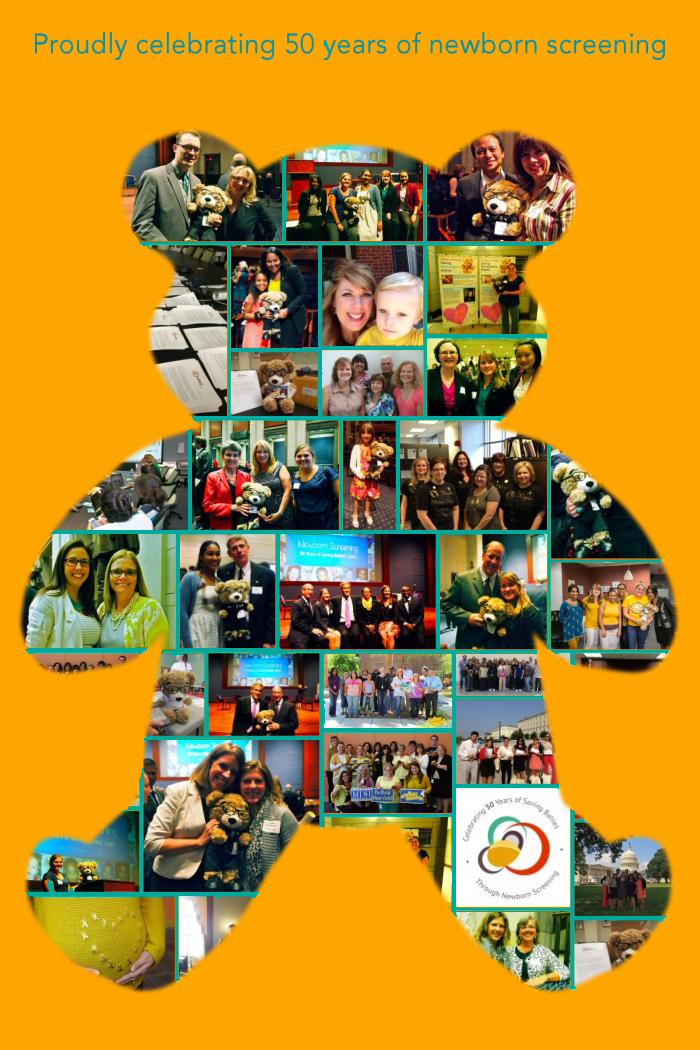 Interested in the "Be Bold, Wear GOLD" Campaign? Here's how you can participate:

Send us photos of you, your family, and friends wearing the color gold at info@babysfirsttest.org to be featured on our website and social media pages, or post them to your own social media pages using the hashtag #BeBoldWearGOLD and tag us (@BabysFirstTest).
Baby's First Test will also be disseminating gold ribbon pins for newborn screening stakeholders. If you would like us to send you a gold ribbon pin, send an e-mail with your address to info@babysfirsttest.org.
Download and upload the virtual ribbons below to your social media pages to spread the word about the campaign to your social networks.
Download your virtual ribbon here
    Download your virtual ribbon here
          Download your virtual ribbon here
Come back to learn about future opportunities to participate in campaign activities and events. We look forward to seeing you in GOLD!