The 2012 Consumer Task Force participated in educational webinars, attended and commenting at the May 2012 SACHDNC meeting , and created specific outreach projects to target communities. We are thrilled to have the chance to work with this active and passionate group of advocates.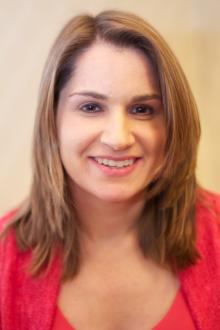 Kristi Wees (Texas)
Prior to becoming a mom to her son and daughter, Ms. Wees was a chemist, spending much of her time in a lab with beakers, test tubes, and instruments. She left the lab after having severe chemical sensitivities and went on to help scientists find jobs. She chose to stay at home with her first child and enjoyed raising him, and then when her daughter came along in 2009, she decided to stay at home with her also. Since the moment of her birth, Kristi and her partner have been on a roller coaster of a journey, medically speaking, for their daughter. From colic to food allergies, and from reflux to eosinophilic esophagitis, they now are walking on the mitochondrial disease path, searching for a metabolic disease that is not currently part of the NBS panels in her state.

Since they have no diagnosis at this time, they do not know if NBS could have given them answers at birth, but it is her hope that serving on this task force will allow her to help even just one other parent not have to experience the pain and worry of wondering what is wrong with their child, and that she can spare one mom and dad the heartache of seeing their baby scream inconsolably and not know why. She is excited to spread awareness for all of the genetic and metabolic disorders, because she can honestly say as a science professional, prior to motherhood and the journey she and her partner have been on, she really had no idea what a metabolic disorder was or what the impact of newborn screening could be for a family. She hopes to change the perspective of her peer group and parents of future generations. She blogs about her journey at Baby Food Steps . You can read Kristi's blog post for Baby's First Test here .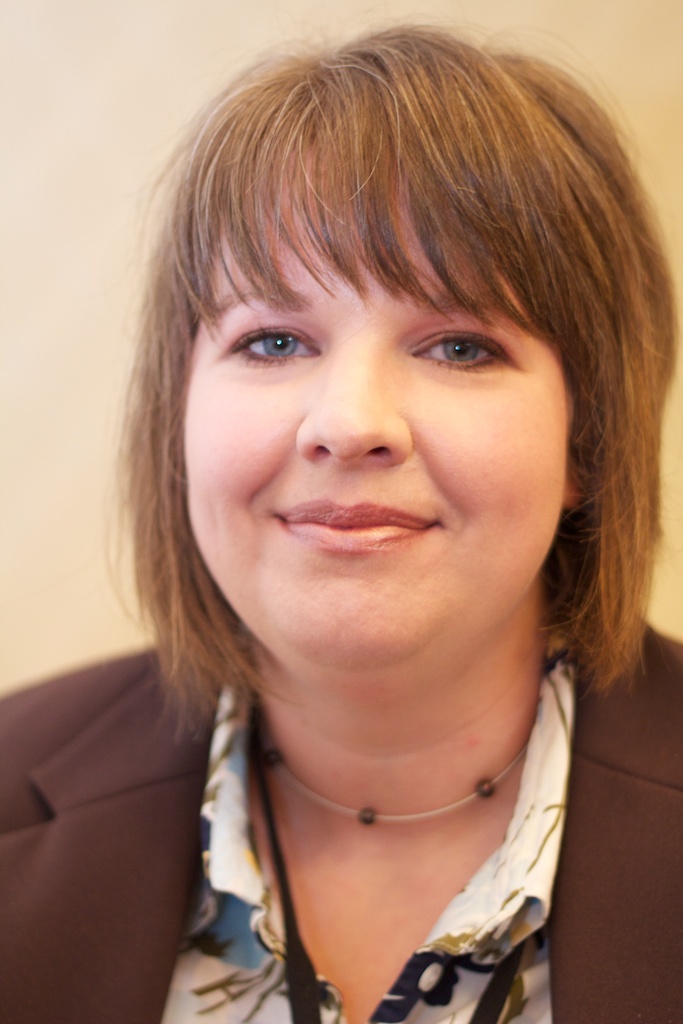 Julie Miller (Ohio)
Julie is the co-founder of Love For Claire/Claire's Garden , a non-profit dedicated to assisting families affected by rare pediatric disease. The non-profit takes a unique approach to funding activities by running a floral and gift shop staffed by volunteers. Our outreach is to include advocacy and education of genetic testing, newborn screening and clinical trials to assist in awareness of rare pediatric disease and possible cures. Julie is a serial entrepreneur who hung up her spurs in public policy to re-enter the world of garden design with her husband, Derek, who is an Industrial Psychologist. Her educational background is in Public Relations, American Politics, and Psychology, with concentrations in Integrated Marketing Communication and Non-Verbal Communication. Julie is a member of the Emerging Leaders Advisory Board with The Akron Children's Hospital Foundation, and a member of The Norton Business Development Task Force, among other affiliations. With experience in writing and researching legislation, event planning for a university and various non-profits, creating new programs for non-profits, public speaking, political advocacy, genetics, community philanthropy and small business, her background lends itself readily to the Newborn Screening Consumer Task Force. You can read Julie's blost post for Baby's First Test here .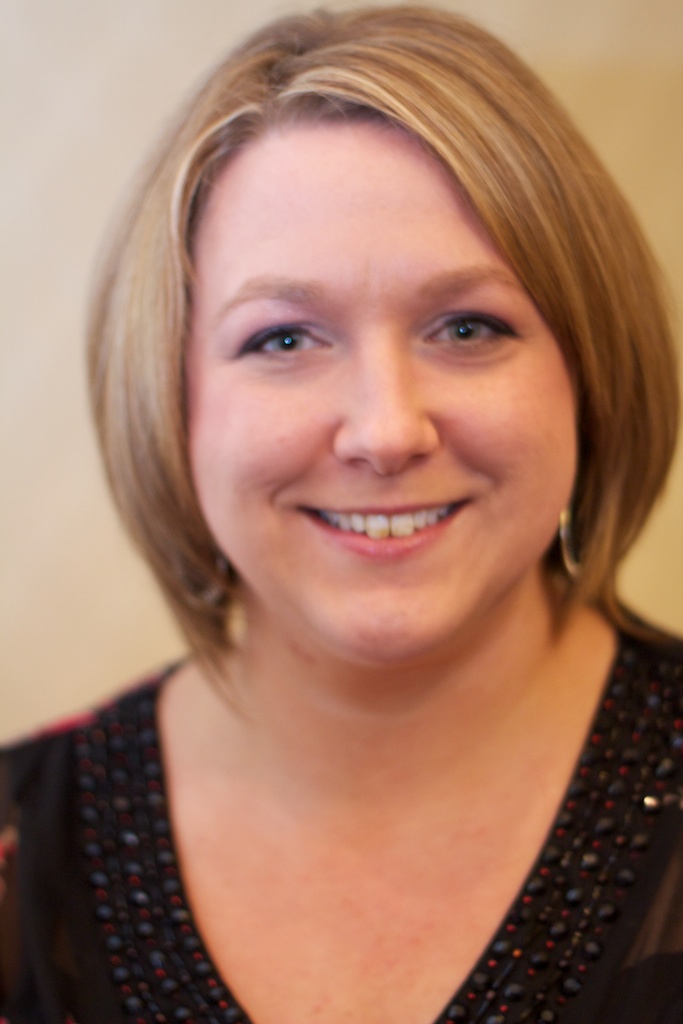 Amanda Beard (Nebraska)
Mrs. Beard is a 30-year-old wife and mother of two amazing boys (ages 6 and 15 months), from Auburn, Nebraska. She has an Associates of Applied Sciences degree in Radiologic Technology and has worked countless hours in the healthcare field since 1999. She recently chose to stay at home a majority of the time with her hearing impaired toddler. She has a strong interest in the newborn screening process, which she was introduced to after her second child failed his newborn hearing screening. She had a significant struggle with protocols to figure out if he had a true hearing loss. Her son was nearly 9 months old before they were able to have him in his hearing aids full-time and wearing them effectively, which resulted in an unnecessary speech delay. Her knowledge of the medical field, strong desire to help other people, and difficult personal experience with the newborn screening process has driven her to become a part of the 2012 Newborn Screening Task Force. She is looking forward to the next year of raising awareness, so that we can improve the process that is helping babies overcome these treatable conditions. You can read Part 1 and Part 2 of Amanda's blog posts for Baby's First Test here.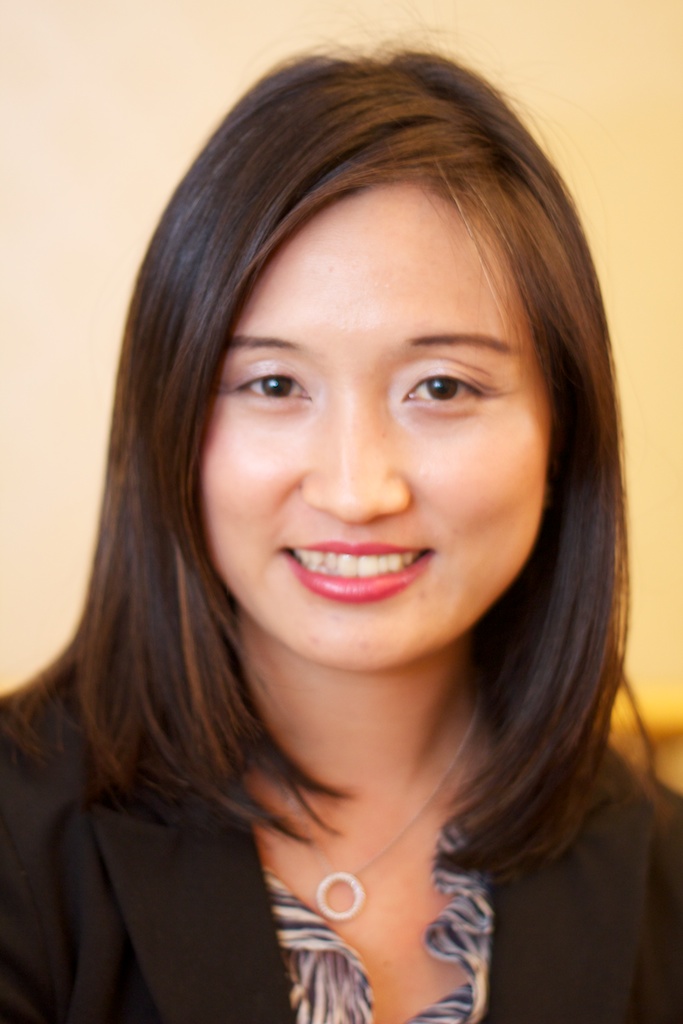 Kee Chan, PhD (Massachusetts)
Dr. Chan is an Assistant Professor of Health Sciences at Boston University. Dr. Chan received her B.S. and M.S. in biology at the University of California, San Diego, and her PhD in epidemiology at Yale University. Dr. Chan received a fellowship to conduct research in genomics at the National Institutes of Health (NIH). At the NIH, Dr. Chan developed a screening test to detect for T-cell receptor excision circles (TRECs) in newborns, in which the absence of TRECs is indicative of severe combined immunodeficiency (SCID) (Chan and Puck, 2005). Currently, U.S. states are implementing newborn screening for SCID using the TREC test. At Boston University, Dr. Chan is developing models to evaluate the cost-effectiveness of analysis for newborn screening and infectious disease management. Dr. Chan has a secondary appointment in the Department of Epidemiology and is an adjunct investigator and health economist researcher affiliated with the Department of Veterans Affairs (VA). Dr. Chan collaborates with colleagues at the VA Healthcare System, and together, they focus their efforts on improving HIV testing rates and on evaluating new drug therapy for patients with Hepatitis C infections. Dr. Chan is also involved in assessing the budget impact analysis of implementing programs to improve clinical decision-making and mental care of veterans with co-occurring mental health disorders, substance abuse issues, and those who have a high risk for HIV and HCV. At Boston University, Dr. Chan also teaches courses in genomics and public health.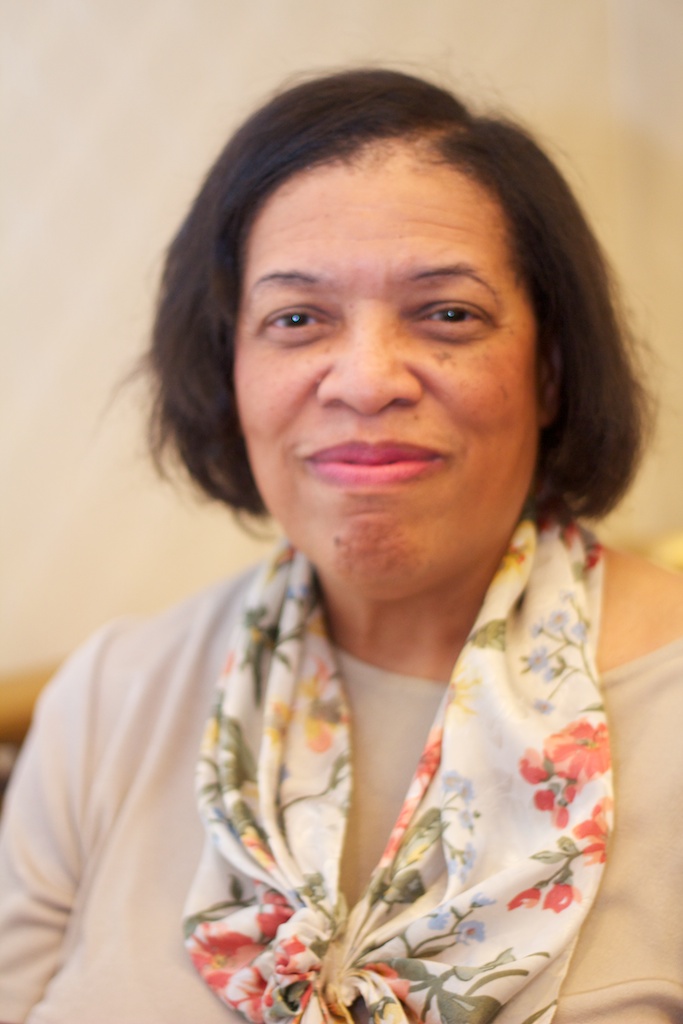 Willa Doswell (Pennsylvania)
As an African-American nurse, Nurse Doswell's interests in newborns began in 1991-92 while employed as a Nurse Researcher for the City of New York's 21-facility Health & Hospitals Corporation, which ran New York City hospitals. Given the significant health problem of cocaine-exposed newborns, she conducted a study funded by the American Nurses' Foundation, which examined the use of swaddling to calm nursery newborns that were cocaine-exposed during pregnancy. The interest in African-American mothers and their children continued through her academic research committee at the University of Pittsburgh in 1994, as she became involved in studies that focused on domestic violence and early puberty/risky sexual behavior in African-American girls and their mothers. In 2006, Willa became a Parish Nurse, and the Staunton Farms Foundation awarded her funding to examine the depressive symptoms, anxiety and stress single, African-American mothers face, and how to employ a Parish Nurse model to assist these mothers. She has learned from this study that these mothers have enormous needs for such help, and coupled with the postpartum depression that often accompanies the birth of a child, the group of newborn mothers will become a target of a new study in collaboration with a colleague that is a nurse midwife at her University.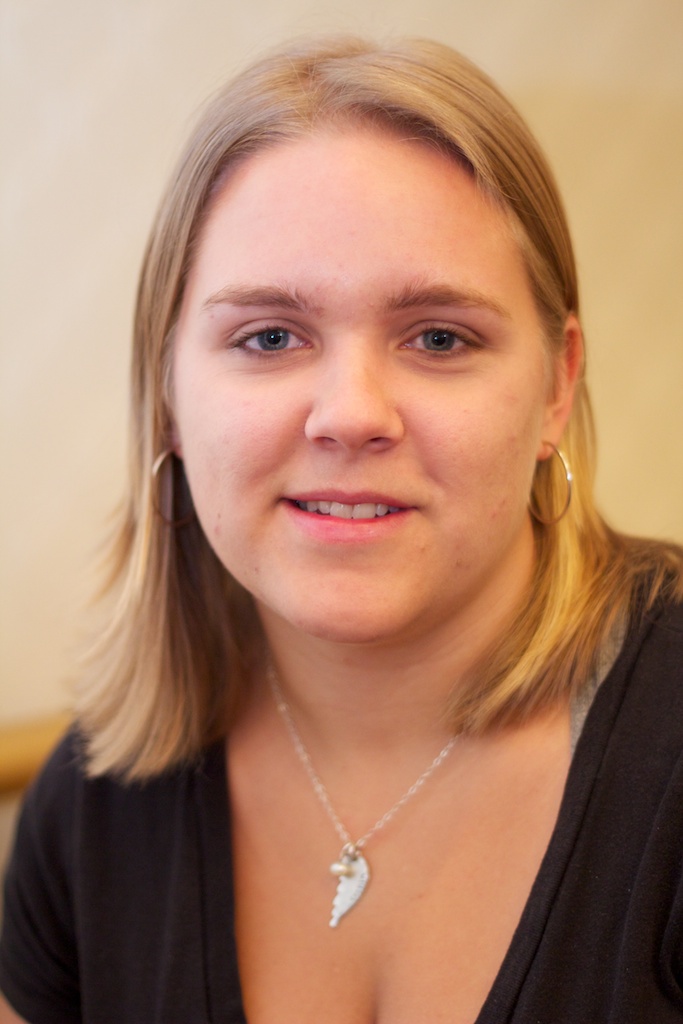 Ruth Caruthers (West Virginia)
Ruth Caruthers lost her three-month-old son, Corbin, to heart defects on May 17, 2011. Since losing her son, she has been advocating for pulse oximetry screenings on newborns. She believes it is crucial to saving lives and should be a part of the national newborn screening panel. She has joined with the American Heart Association, along with two other heart moms, to write up a bill to present to legislators in an effort to get a bill passed to mandate pulse oximetry screening in West Virginia. Ms. Caruthers believes newborn screening saves lives, which is why it was started. Every mother should be educated on the benefits of newborn screening as well as the importance of pulse oximetry testing. She wants to save lives in honor of Corbin. Ruth blogs about her experiences and efforts at The Corbin Story . You can read Ruth's blog post for Baby's First Test here .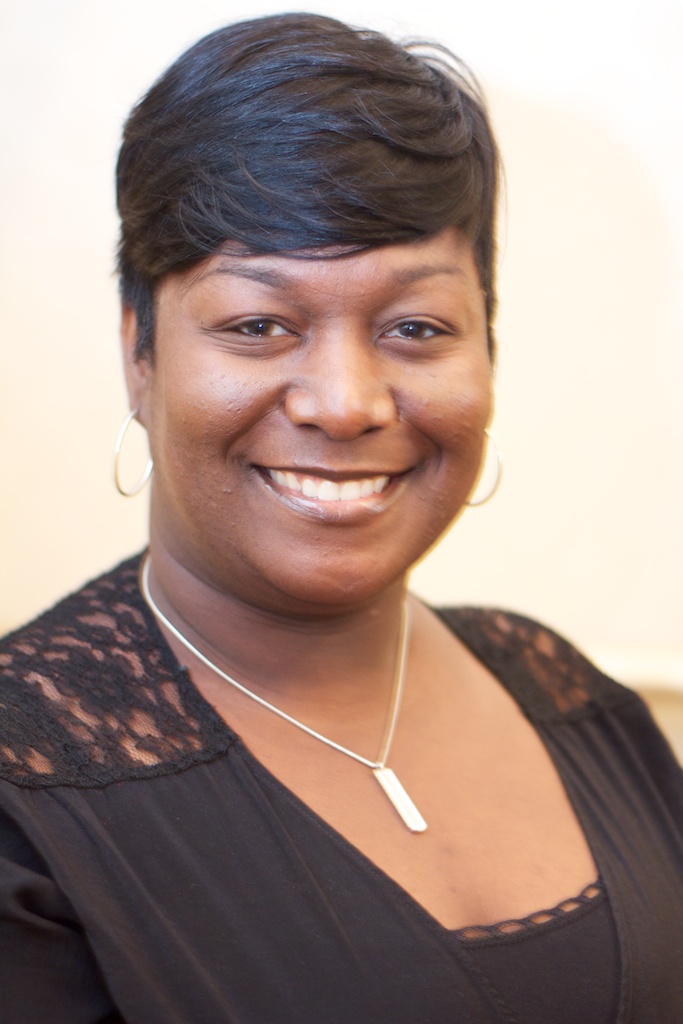 Stacy Hines-Dowell (Tennessee)
Dr. Hines-Dowell is a native Memphian, who is married and a mother of a wonderful 6-year-old son. She has practiced for 8 years as a family nurse practitioner and for 6 years with the Division of Medical Genetics. She recently graduated from the University of Tennessee Health Science Center in 2010, with her Doctor of Nursing Practice (DNP) degree. In that same year she became credentialed as an Advance Practice Nurse in Genetics (APNG). In 2009, she launched a pilot study in a Neonatal Intensive Care Unit (NICU) called "Connecting the Dots." The purpose of this pilot study was to design a standardized clinical newborn screening (NBS) educational module for the neonatal nurses in a tertiary level III NICU. Through this pilot study they were able to fill a critical knowledge gap among the nursing staff. Nurses occupy a unique position in this process and are critical to ensuring adherence to each state's NBS guidelines as they evolve. Stacy feels it is very important to educate our frontline staff, and in return they will educate our community partners to improve outcomes for our babies. She is grateful for NBS as her son was detected as a sickle cell trait carrier. You can read Stacy's blog post for Baby's First Test here .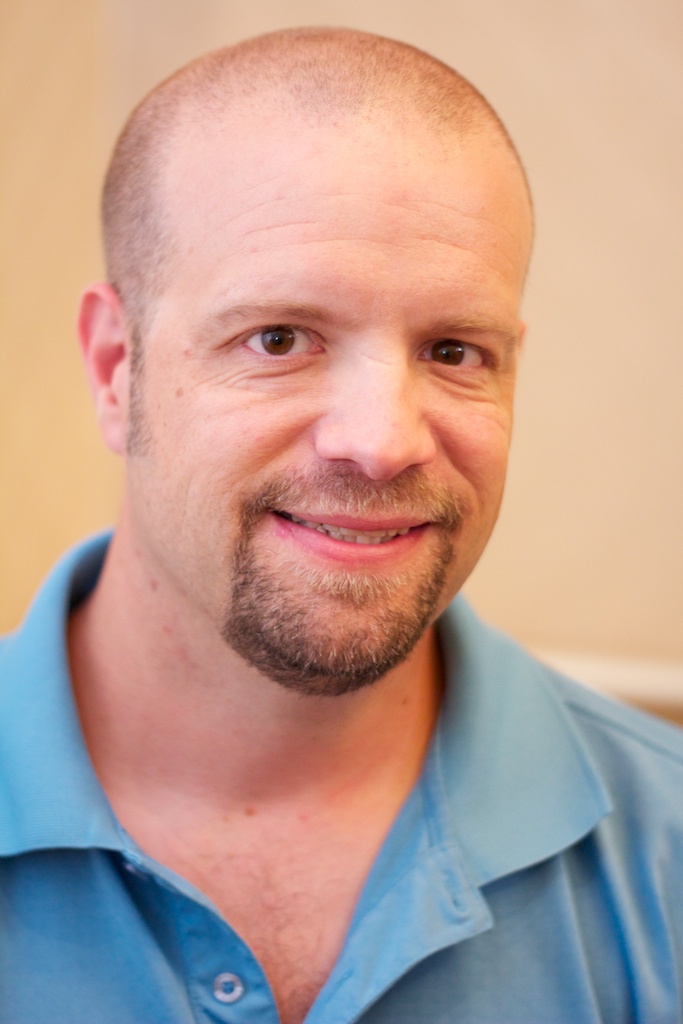 William C. Morris (Texas)
William "Bill" Morris is a parent of two sons with two different recessive disorders. He has been a pediatric home health care nurse working with special needs children for the last 15 years. He completed his vocational nursing course at St. Phillips College in San Antonio, Texas. Mr. Morris is the Chairman of the Texas Newborn Screening Advisory Committee, which was created by HB 1795, also known as "Greyson's Law," which was passed in 2009. Mr. Morris and his wife, Nicole, lost their son, Greyson, in 2008 to Krabbe Disease. Another one of his sons has Phenlykentonuria (PKU). This son's condition was detected through the Texas Newborn Screening Program 12 years ago and he is now a healthy, active student. Mr. Morris is the founder of the non-profit Grey's Gift which seeks to inform parents about the importance of newborn screening. He also speaks to local hospitals and organizations to educate others about the importance of newborn screening and early detection of rare disorders, as well as working with other organizations targeted at educating others about Krabbe Disease and other Leukodystrophies. You can read Bill's blog post for Baby's First Test here.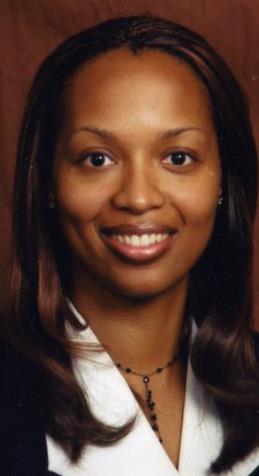 Chantel H. Murray (Delaware)
As a wife, mother, and a nurse, Mrs. Murray has a strong passion for people and educating families. She is married with two children and works for a renowned Children's Hospital on the East Coast. In 1998, she received her Bachelors in Nursing from Pennsylvania State University and in 2007 she received a dual Masters in Nursing and Business Administration from the University of Phoenix. In her profession, she loves teaching families in the Neonatal Intensive Care Unit about their infants and she collaborates with other disciplines to prepare the families for a safe discharge from the hospital. She performs newborn screenings routinely in her job and educates families about the importance of this tool. In her personal life, Chantel has learned the value of newborn screening as she has a son who has Cystic Fibrosis, which was detected through this screening tool. She continues to advocate for families and children, and believes strongly in giving them access to education about living a safe, healthy, and quality life. Chantal is actively involved as a National Team Leader for the Cystic Fibrosis Foundation and a member of the Family Advisory Council at Alfred I. Dupont Hospital for Children. She is also a member of the National League of Nursing, the Association of Critical Care Nursing, and the American Heart Association as a CPR Instructor. In her "spare" time she attends almost every school event for her children and enjoys being a mom and a wife to her husband of 12 years. You can read Chantel's blog post for Baby's First Test here.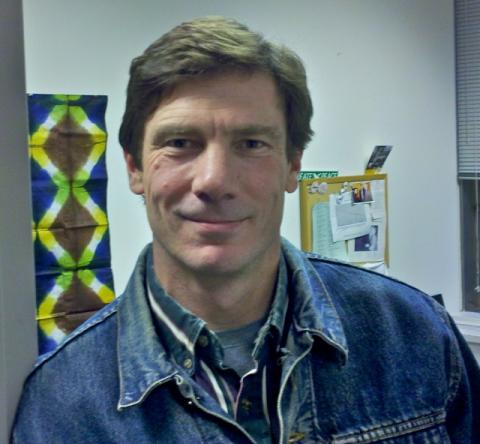 Mark Engman (District of Columbia)
Mark first learned about newborn screening after his son was born with Congenital Adrenal Hyperplasia (CAH), but at the time the District of Columbia did not screen for that disease, and that almost cost his son his life. The experience activated Mark to push the District of Columbia to expand newborn screening. He was appointed to the D.C. Committee on Metabolic Disorders, which advises the Mayor on newborn screening. Working with colleagues from the Committee and the March of Dimes, Mark helped convince the D.C. Government in 2005 to expand it's screening for newborn conditions to one of the most comprehensive in the nation. Mark also served as a board member of the CARES Foundation, an organization focused on the needs of families dealing with CAH. Since then, Mark has stayed active on the Committee to expand newborn screening and to improve the communication and follow-up process when children test positive for a newborn condition. In addition, building on his knowledge of government and international development, Mark is helping to explore ways that the U.S. Government can better support and promote the initiation and expansion of newborn screening in lower and middle income countries. You can read Mark's blog post for Baby's First Test here .
Your input helps us improve the site for parents and practitioners. Leave us feedback about this page.
Was this page helpful?
Your input helps us improve the site for parents and practitioners. Leave us feedback about this page.
We're sorry to hear that. How can we do to improve it?
Ask an Expert
Have a question that's not answered on Baby's First Test? Send it to our experts.