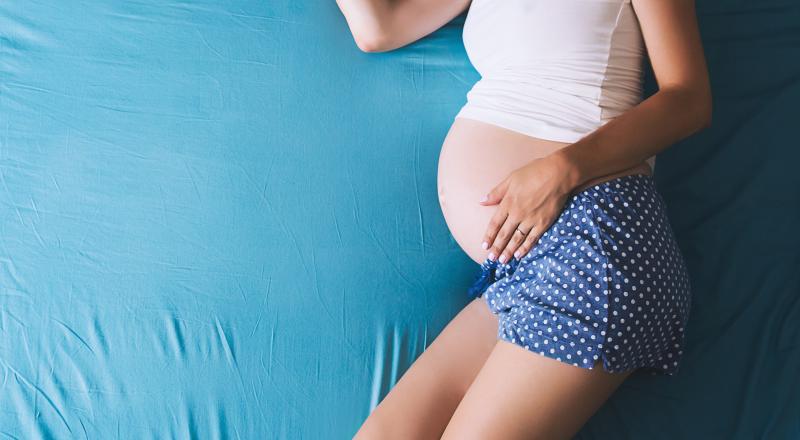 Pregnancy can be both an exciting and an overwhelming time. Pregnant women and their partners are eager to meet the newest member of their family, but they are also adjusting to their new roles as parents. Many new parents want to know about the health of their baby; they want to give their children every opportunity to grow up healthy and happy. One way to give a baby a healthy start is to ensure that newborn screening is performed before leaving the hospital.
Why think about newborn screening during pregnancy?
When the baby's due date finally arrives, expecting mothers are usually feeling a mix of emotions. A lot is happening all at once, and it is easy to get caught up in the moment. This is why it is important to start learning about newborn screening early. If parents learn about newborn screening during pregnancy, they can ask questions and be educated about the entire process to feel prepared for the screen to occur shortly after birth. That way you will know what type of results you may receive, what your next steps should be, and exactly what will happen to your newborn baby. The less you need to concern yourself with right after your baby is born, the better.
How to talk to your doctor about newborn screening:
Brochures about newborn screening can provide you with helpful information, but be sure to also ask your doctor any questions you might have. The answers to many of these questions can be found on BabysFirstTest.org, but being able to talk about it all in person makes a difference. Your doctor knows you and knows about newborn screening, so use them as a resource! Here is a list of questions parents may find helpful when speaking to the doctor:
When does newborn screening take place?
What conditions will my baby be screened for?
When and how will I know the results of my baby's newborn screening?
What if the screen has abnormal results?
Is the screen painful to my baby?
What happens to the blood sample after the screen is done?
How much does newborn screening cost?
Are pulse-oximetry and a hearing test included in my baby's newborn screen?
How can I be sure that my baby gets screened?
Newborn Screening Timeline
Parents have a large list of topics to think about when preparing for a new baby. Use the newborn screening timeline created by one of Baby's First Test 2013 Consumer Task Force on Newborn Screening members to make sure you are all set. You can download the PDF of the timeline, print it at home, or request printed copies from the Baby's First Test Education and Training Resource Center by clicking here.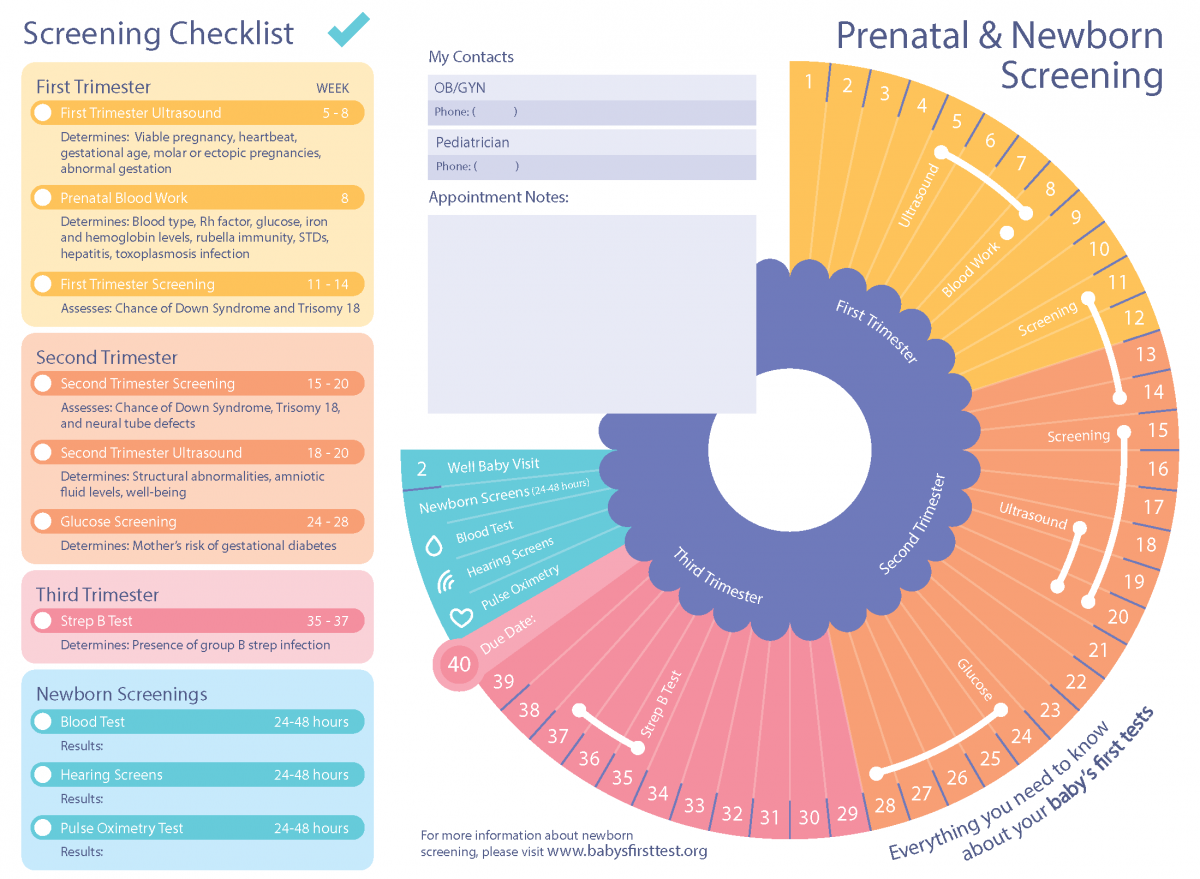 Your input helps us improve the site for parents and practitioners. Leave us feedback about this page.
Was this page helpful?
Your input helps us improve the site for parents and practitioners. Leave us feedback about this page.
We're sorry to hear that. How can we do to improve it?
Last Reviewed - 10/12/2018
Ask an Expert
Have a question that's not answered on Baby's First Test? Send it to our experts.