Newborn Screening Resources
What to Expect From Your Baby's First Test Infographic
Produced by Baby's First Test
TYPE: Educational Tool
PUBLISHED: Wednesday, August 24, 2016
CONDITIONS: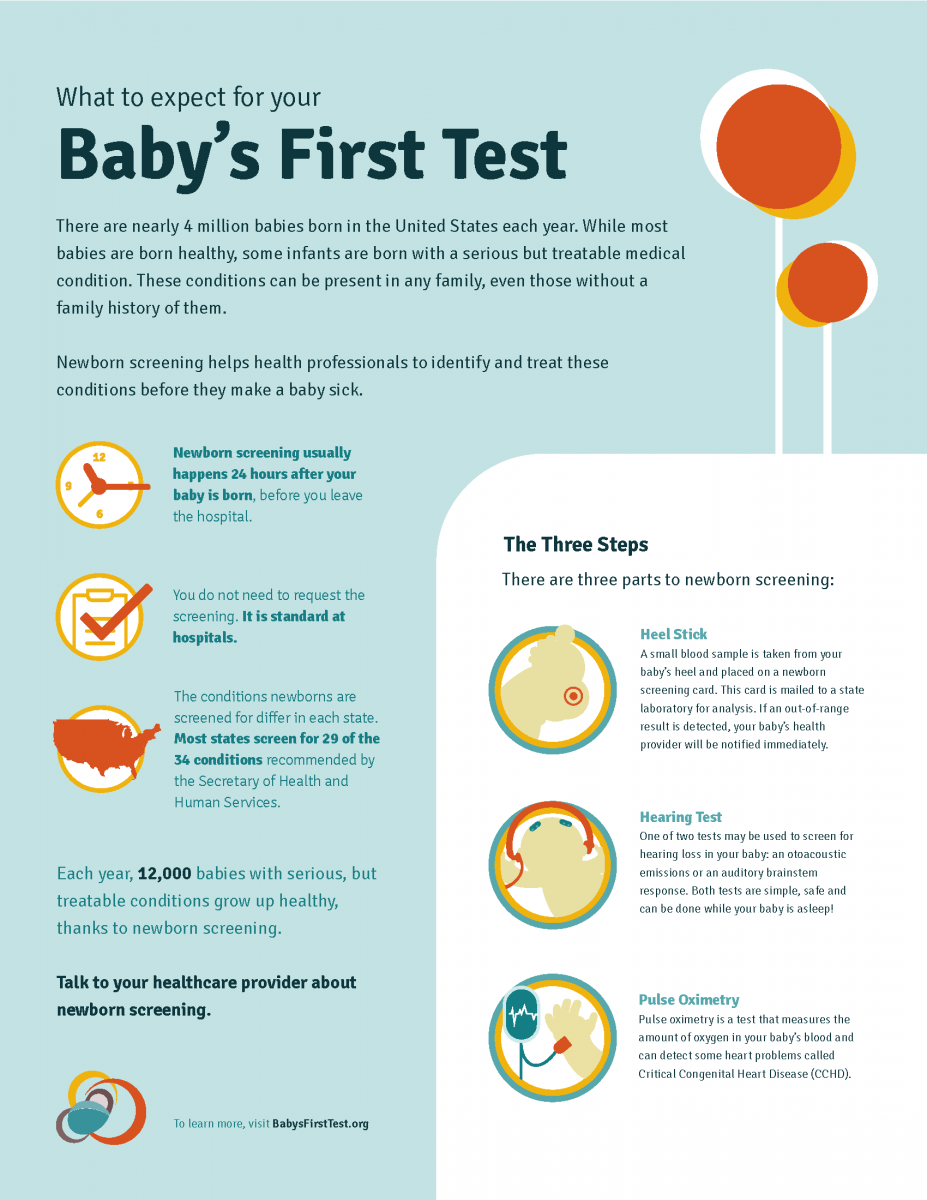 Newborn Screening is just one of many things that happen in the first few days after a baby is born. This graphic will help prepare expecting parents for the newborn screening process by explaining what to expect during their baby's first test, and walks them through the heel stick, hearing and pulse ox screenings. 
For more information about what to expect during newborn screening, click here.
Your input helps us improve the site for parents and practitioners. Leave us feedback about this page.
Was this page helpful?